Reading Time:
8
minutes
Hey movie lovers and language lovers! If you're learning Korean or grew up speaking it, then you've got a gigantic amount of entertainment sources to keep yourself occupied. K-pop and Korean films are available at an abundance for those interested.
Meaning that if you're learning Korean, you can learn the language in a totally fun, unconventional way. Binge-watching TV shows! You'll be able to hit multi-hour goals on a daily basis once you find videos that actually interest you.
Now, I know that Netflix for Language Learning, and YouTube for language learning are both already quite popular mediums for finding foreign language videos. But did you known Amazon Prime Video– a subscription you're probably already paying for– also offers thousands of videos just waiting to be watched?
That's right; if you're already an Amazon Prime member who takes advantage of the services' free shipping, regular deals, and music, then why not also benefit from the approximately 100,000 videos offered through Amazon? These videos are 100% free with your subscription.
As much as I love both Netflix and YouTube, it's no secret that Amazon is taking over the online world. And as a language learner, it's a platform you almost can't afford to go without. But if you're not already a member, and still looking to watch some of the killer videos listed below, then Try Amazon Prime's 30-Day Free Trial.
If you're not learning Korean and/or learning yet another language, Amazon Prime Video offers video content in 60 languages. Here's the list, followed by the quantity of videos:
So you've got your pick of the litter my friend. The videos listed below are all produced with Korean audio, and only Korean audio. I'm pretty sure all of the offer English subtitles though, so don't worry about not being able to understand them.
These TV shows and movies have all been rated well and received positive reviews. Because trust me– I don't want you to waste you're time anymore than you don't. The list is numbered but the order doesn't correspond with how good the video is. I place equal weight on all of the videos.
So get your popcorn and language learning notebook ready; cause it's time to get comfortable.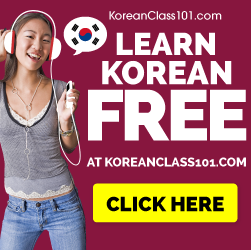 Season 1 included with Amazon Prime
23 episodes
This beloved k-drama classic, set in alternate universe where modern Korea is still ruled by a royal family, follows the trials and tribulations of a common high-school girl unexpectedly married off to the Crown Prince. As Chaegyoung tries to find her place at court, she also forge a relationship with her cold, aloof betrothed, his ex-girlfriend, and the cute cousin that wants his crown
Season 1 included with Amazon Prime
51 episodes
From Goryeo girl to Empress of China, this period drama depicts the loves, betrayals, wars, and resolve of the woman who would one day rule the Yuan dynasty.Star
2h 4 min
In 18th-century Korea, the bored Madam Jo (Lee Mi-Sook) knows her husband has eyes for 16-year-old virgin So-ok (Lee So-yeon), so Jo sends her cousin, Jo-won (Bae Yong-jun), to seduce the young girl before her spouse can.
But that's just the beginning of the sexual gamesmanship, as Jo-won instead wants to pursue the repressed and religious Lady Suk (Jeon Do-yeon); however, this lustful act might bring about more devastating consequences than the typical bedroom conquest.
Season 1 included with Amazon Prime
20 episodes
A South Korean prince falls in love with a North Korean secret agent in this romantic drama. In an alternate monarchy Korea, handsome royal Lee falls for Kim, an agent and military commander's daughter.
2h 7min
Awakening each day in a different body, Woo-jin must constantly adjust. But the biggest adjustment may be the one his girlfriend has to make.
The love story between a top actress and an airline director who each suffers an unusual phenomenon. He suffers from prosopagnosia, while every month she transforms into someone else for a week.
1h 30min
This action saga tells the story of Na, a woman who rises to the top of an underworld crime ring, that becomes a powerful business. When Na faces threats to her power, she's forced to go on the run and protect her beloved son from ruthless rivals – by any means necessary.
The story concerns a woman who becomes the second-in-command of a gangster organization-turned-leading business entity, fighting against the ruthless world of man's society, to protect her only son.
1h 42min
Jong-chan worked as an announcer, but he is about to run for election as a National Assembly member. Yeong-Hong is enthusiastic to help her husband's election campaign.
On the first day of Jong-chan's campaign, their daughter, Min-jin, goes missing. For fifteen days, the couple navigate a scandal after their daughter goes missing. Korean Language film with English subtitles.
1h 36min
A man and a woman both live in a lake house two years apart in time, but are able to communicate through a mysterious mailbox. Starring Jun Ji-hyun, this sci-fi romance was later remade as the Hollywood film "The Lake House".
1h 34min
In this award-winning coming of age tale, two young friends, Sun and Jia, go through the ups and downs of youth. Sun is a transfer student who befriends Jia and forms a strong bond. However, when Sun faces bullying from those around her, she finds her friendship in a hard place.
1h 57min
Years after he got fired for botching the arrest of a North Korean hit man and his protégé, Song, former South Korean agent Lee hires Song, now exiled from the North, for freelance detective work. But both men are playing an angle — Song wants to get back home, and Lee wants another shot at nabbing Song's old boss, the ruthless assassin Shadow.
1h 32min
Abandoned by her father in an orphanage years ago, a woman recounts the emotional journey of her youth in this coming of age tale.
2h 3min
A high school criminal with hidden singing talents, and the music teacher who takes him under his wing, form an unlikely bond in this drama.
My Paparotti is a 2013 South Korean film starring Lee Je-hoon and Han Suk-kyu. It focuses on the special relationship between a high school gangster and the music teacher who helps him pursue his dream of becoming a singer like the late tenor Luciano Pavarotti.
1h 43min
Hye-won grows tired of life in the city and returns to her hometown in the countryside. After a year of living in the countryside with her old friends, Hye-won finally realizes what she has always been searching for. Based on an original story by Igarashi Daisuke, which has been nominated for the Tetsuka Osamu Culture Award, one of the top 3 comic awards in Japan.
2h 7min
Two master tailors square off in an epic rivalry in this historical drama. Amid the Joseon era of South Korea, Jo Dol-seok and Lee Gong-jin square off over who can make more stunning clothes for royalty. Scandal, tragedy, and a secret history begin to unfold amid the rivalry.
Love story between King Lee Hwon and a female shaman named Wol. Wol was born from a noble family and became the crown princess, but she was entrapped and faced execution.
When a washed-up k-pop idol accidentally angers Korea's reigning action star, the only way to salvage her career is to appear as the villain on her old bandmate's popular dating reality show. The bachelor was never actually supposed to fall for her-but then again, neither was her archnemesis.
A mysterious phone app gives a girl the ability to find bullies and get revenge.
The heir to a major corporation has 7 dirty little secrets: his multiple personalities. A chance to reclaim his brain comes in the form of first-year psychiatric student who promises to help him kill off his alter egos.
A rich, handsome businessman, Hokuto, proposes marriage to Chiwa, whose father has a large debt. Hokuto apparently has a secret reason for marrying Chiwa. Will this marriage work out? -Based On The Book: "Happy Marriage-Hapimari-!?"
Fan girl Sun Xiaotao carefully planned a perfect Okinawa concert tour, her biggest wish is to see her idol Zhou Yiran and personally tell him that she completed the original agreement.Until she accidentally met Jiang Hao and her concert ticket was tore into pieces by him, in this moment, the fate of the two people tie together from now on.

…So what now?
Well if you haven't already left to watch one of these videos, then I've got some extra special goodies just for you. I'm always excited to meet others excited about language learning.
While I'm less experienced with other languages, I'm pretty confident in the resources I've found to work magic in learning Korean. And since we all need a little more than just videos, I want you to also try out Italki.
Italki is a global language learning community that connects students and teachers for 1-on-1 online language lessons. You can start out taking calls for as low as $1.00. There are 137 Korean teachers on the platform just waiting for their next student.
It's all up to you my friend. I just know that multiple polyglots have agreed that Italki is the #1 resource for reaching native-level fluency fast.
Aside from that fun, if you're still here then I want to make sure you don't miss out on your free language learning toolkit.
All exclusive content curated specifically for atypical language learners looking to make the language acquisition process as fun and unconventional as possible.
Equipped with a 4-week checklist, 100 fun learning ideas, the keys to a "naturally simple" approach, and a rapid acquisition 2-week plan. All right to your inbox.
Email Address *
I've published a full Stay–at–home toolbox made specifically for life during quarantine. If you're bored and looking to not only learn languages, but also to make money, save money, and stay healthy, then be sure to check it out!
Keep learning languages my friend! And I look forward to seeing you again real soon.