Reading Time:
10
minutes
What are all things a business analyst should know? What does a business analyst do? Is coding required for business analysts? What are important skills of a business analyst?
Hmm, with all those questions, if I didn't know any better, I'd say you're contemplating taking the plunge into business analytics. Oh, you are? Then read on, my friend.
Whether you're ready for a career change or looking for a major to study, there are quite a few enticing facets to being a business analyst.
While there are many dying careers around the world, I'd say that the business analyst profession is the exact opposite. This career is, more or less, in the process of being born.
The role is very much in demand by a large range of companies across the world, who continue to recruit and hire for business analyst roles.
And fortunately for everyone who's getting into the role, big data isn't going anywhere. As it continues to grow and evolve, so will business analysts. So yes, it's safe to say that this career is here to stay.
With good pay, versatility, and a nice mix of technical, business, and social skills, it's hard to imagine why you wouldn't want to become a business analyst.
But this is no career to dive into without adequate research. So that's what I'm here to help you do.
But first… a little background into my business analyst journey
If you're looking for up-to-date info on what it takes to become a business analyst, you're in the right place. I've been studying Business Analytics for the past three years, although I really got serious around a year and a half ago.
I have a program GPA of 3.64 out of 4. I'm currently in a 5-course semester and prepping for the biggest capstone project of my BI 'career', starting next month. BI means Business Intelligence for those who don't know.
Post-graduation, I fully intend to become a business intelligence analyst. I already have a certification in Business Intelligence.
BI analysts deal more directly with data to find insights, while business analysts typically deal with the practical applications of those insights. I anticipate the two careers, more or less merging, in the future.
I've come to love analytics over these last few years. That being said, there have been some shocks along my journey to becoming a business analyst.
There have been misconceptions, misinformation, and periods of overwhelm.
I want to save you from that. And I want to make you excited for some of the more pleasant shocks as well. So let's get into the list.
10 things you NEED to know before becoming a business analyst
1. It's more technical than what meets the eye
For me, this was a bit of a shock. Hopefully, it's not for you.
Business analytics is not a business profession; it's an IT profession. It actually fits into the realm of STEM professions and taps into every single letter. (STEM = Science, Technology, Engineering, and Mathematics)
Business analytics fits into the world of data science. It fits into the world of Infomation Technology. It's known to some as data engineering. And it involves statistical formulas, which is, spoiler, mathematics.
This position should not be looked at as an alternative to business administration. They may both be abbreviated as BA but they are by no means equivalents to one another.
To be a business analyst, you need left-brained strengths.
But you'd also do well to have some right-brained strengths. After all, business analysts have been known to go by "data artists". You'll need some creativity to build insightful data visualizations (which you will have to do as a business analyst).
Business analysts need to know programming languages in order to interact with data. There's quite literally no way you can bypass learning some coding.
Knowledge of programming languages is a requirement for virtually all business analyst positions. Especially the higher-paying ones.
For the most flexibility in selecting a position, you should learn:
I'm positive at least one of those languages is going to be a 'required learn' if you take BA courses.
SQL is a standardized programming language that is used to manage relational databases and perform various operations on the data in them. This language is almost entirely specific to business and data analysts.
Python is an interpreted high-level general-purpose programming language. Learn Python and you'll be speaking the language of programmers and developers.
R is a programming language for statistical computing and graphics supported. I've actually yet to learn R, but I've spotted the language on many job postings.
2. You need to be a good explainer and communicator
All that being said, you also need a decent share of non-technical skills. This part is what really sets you apart from data analysts.
Business analysts have to touch on the interpersonal skills that business majors so fervently learn.
You have to recognize that big data is confusing to the average Joe. Even the best visualization in the world requires an adequate explanation.
Don't ever send over statistics insights or visualizations without expecting to provide an explanation.
You need to be able to explain the findings upfront and answer any. follow-up questions. You'll have the most success if you can do so with a smile on your face.
And yes, they need to be clear explanations without any fany industry jargon. Dumb it down for them without making them feel stupid.
But hey, if they ask you to explain it to them like they're 5-years-old, then that's on them.
3. Expect to be the middle-man or a translator of sorts
As I've already touched on, business analysts know both the technical and non-technical terms.
They know how to code and how to apply findings as a businessperson would.
For example, you'll need to understand what it means to run a CASE WHEN statement on a variable and end it as 0 or 1, and then explain to the business owner why this new variable belongs in "O" of their SWOT analysis.
You'll need to know how to communicate with the tech-savvy and the biz-savvy, and then communicate the findings of the one to the other. In some businesses, this will be to a lesser extent, and in others, to a greater extent.
4. Expect programming language confusion (yes, you'll need to learn multiple)
Just in case you skimmed over #1 up there, you will 100% need to learn programming languages in order to become a business analyst. Even if it is just to a relatively basic level.
I gave you all a little definition of the most popular three above: SQL, Python, and R.
In the simplest of terms, SQL is for data manipulation, Python is for general programming, and R is for statistical analysis. But despite the fact that the languages are quite different in their purposes, it's still easy for a newbie business analyst to confuse them.
Whether it's syntax or commands, it's very likely that you'll confuse the languages when trying to code at the beginning. This gets better with time, but it's undoubtedly frustrating.
5. It can be as conventional or unconventional as you make it
Want to be a digital nomad and travel the world? Want to work a 9-5 and not think about work before or after?
Perhaps you want to be a contractor? A freelancer? Or an internal employee?
Well, as a business analyst, you can do any of those. You can function as a business analyst in basically whatever means that you like.
You can work entirely remotely, entirely in-person, or in a hybrid format.
And you can start contracts with a number of different small businesses or work as a full-time employee for one large business.
How you work is entirely in your hands. You just need to make sure that the position(s) that you choose allows you to function according to your preferences.
6. There are so many applications/programs/software that you'll need to learn
Not said to overwhelm you, just to give you a heads up. Business analytics is extremely versatile, and most established businesses already have a firm idea of how they want it to be carried out (don't be afraid to suggest change, though).
Just a number of programs that you'd do well to build some proficiency in include:
Tableau
Microsoft PowerBI
Microsoft Access
SAS Studio
Microsoft Excel
Microsoft Visio
PGAdmin
Jupyter Notebook
Bokeh
Plotly
Balsamiq
For larger businesses and more highly specialized Business Analysts, there's Rational Requisite Pro, Jama, ReQtest, Orcanos, and others.
The good news is you won't need to know how to use all of these tools for any given position.
Just read the job listing details and ascertain whether your proficiency in the required tools is high enough.
7. You need to know how to think like a business owner
You likely don't have a business of your own, but you still need to know the thought processes of a business owner.
When you approach data, you'll need to approach it with the questions that a business owner would want to be answered. You need to position yourself in the head of the business owner who hired you.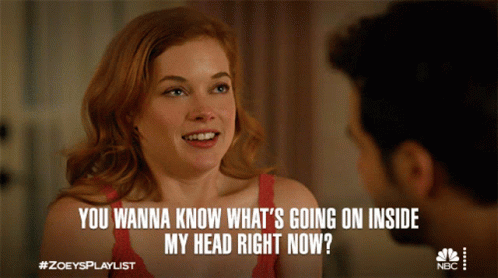 Simply manipulating and visualizing the data isn't enough. You need to know how to 'convert' it into actionable insights.
What sets a business analyst apart from a data analyst is your responsibility to turn statistical findings into an action plan.
So always ask yourself what would a business owner like to learn from their data. And ask yourself how their data could be used to improve their business; however that may be.
8. You won't succeed if you're not willing to learn your data like the back of your hand
This may be a mild exaggeration, but it's largely true. Die-hard business analysts eat, sleep, and breathe their data. The most successful ones do anyway.
And while that doesn't mean sitting down over a hefty bowl of numbers, it does mean that you'll need to go the extra step. It's not enough to just work with the data, you need to learn it. You need to take the time to familiarize yourself with it, including its:
variables
fields
data source
tables
relationships between tables
overall schema
formulas used to build numeric variables
data types
data dictionary
lookup codes
notes from former analysts
descriptions
Etcetera, etcetera, etcetera. If any of that sounds intimidating, don't worry. All it takes is one or two analytics courses and you'll fully understand the above terms.
There's a reason that business analysts are known for "data mining". We're supposed to dig deep, well below the surface of the data.
There's so much more to data than what meets the eye. You're job is to drill into it and communicate those deeper findings.
9. You'll need patience– lots of it
This rings true with basically all client-facing careers. Especially when you sprinkle technical terms in there.
Remember that above tidbit about needing to be a good explainer and communicator? Yeah, well no matter how good you are at either of those things, there will still be instances where your clients, teams, leads, etc. need more clarification. And that's if they actually understand what you're talking about.
You'll likely find yourself constantly "dumbing down" anything on the technical side.
Even with data visualizations, you need to fully expect your non-technical pals to weigh you down with questions. Ideally, as time goes on, you'll build visualizations that answer most questions in themselves. But there will always be people who need additional assistance understanding it.
And despite how appealing it may be, you don't want to rush the explanations. No matter how long-winded of an explanation that they need.
Once again, this interpersonal aspect sets you apart from a data analyst.
Business analysts are just as remembered (if not more remembered) for their bomb explanation/communication skills. Knowing how to manipulate and interpret data does very little good if you're unable to accurately or kindly communicate its findings.
10. It'll help if you're a natural storyteller
This fact is particularly true for business analysts who use Tableau or other dashboard-building tools.
In the words of Sigma Computing:
A dashboard is a data visualization tool that tracks, analyzes, and displays KPIs, metrics, and critical data points. Dashboards empower both technical and non-technical users to understand and leverage business intelligence to make more informed decisions.
I promise you that is not the numbers aspect of dashbaords that empower non-technical users. It's the words aspect.
Although a lot of data insights are communicated verbally, a hefty portion is communicated via written mediums. Like, perhaps… the stories feature in Tableau.
In Tableau, a story is a sequence of visualizations that work together to convey information. You can create stories to:
tell a data narrative
provide context
demonstrate how decisions relate to outcomes
or to simply make a compelling case
When you share a story, users can interact with it to reveal new findings or ask new questions of the data.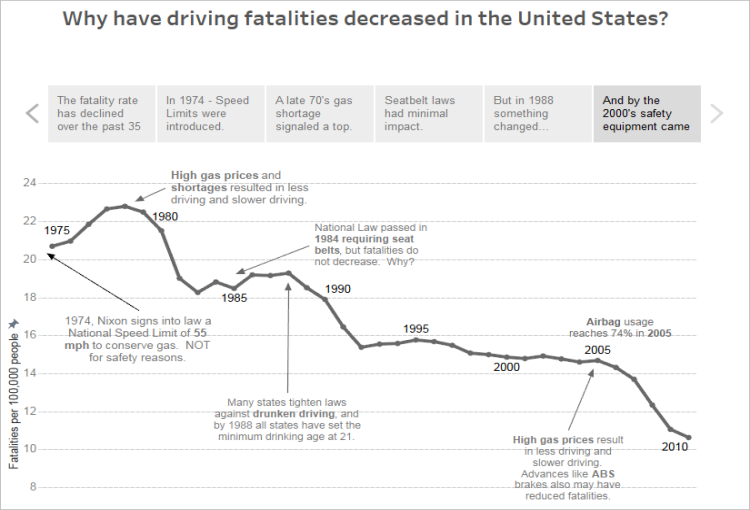 So yes, you need to know how to make a story out of data. Or rather, reveal the story captured by the data.
This involves analyzing relationships, time frames, correlations, etc. And then of course, transforming that into something "tangible"; that can be easily understood and added on to.
Bonus tidbits on what to know before studying business analytics
These tips are a bit more conducive to my business analytics majors to be.
For the time-being, PCs trump Macs and Macbooks
One of my most unfortunate regrets of the past year was buying a MacBook over a PC laptop. While my MacBook has been exemplary at pretty much everything, a good PC would've served me better in my analytics courses.
My syllabus actually lists a PC as a requirement, but I failed to notice that.
And as a result, I've wasted quite a bit of time figuring out how to get my analytics software to access the data stored on my Macbook. There are lots of technicalities and access restrictions that come with owning a Macbook.
I don't know why, I just know what. And it can be muy muy frustrating.
You need a computer or external hard drive with LOTS of space
This is really only true for more advanced classes. For your 100-level classes, you'll likely do fine with your typical PC.
But once you get to upper 200s, 300s, and 400 level classes, those big data projects really live up to their names. You'll need at least a terabyte of space if you plan on not deleting any projects.
Conclusion: What to know before becoming a business analyst
It's more technical than what meets the eye.
You need to be a good explainer and communicator.
Expect to be the middle-man or a translator of sorts.
Expect some programming language confusion. (Yes, you'll need to learn multiples).
It can be as conventional or as unconventional as you make it.
There are so many applications/programs/software that you'll need to learn.
You need to know how to think like a business owner.
You won't succeed if you're not willing to learn your data like the back of your hand.
You'll need patience– lots of it.
It'll help if you're a natural storyteller.
Want to have your entire BA educational journey covered financially? Then head over to Mos for relevant scholarships selected by your very own financial advisor. It's free with no strings attached.
A Mos advisor will:
Search for scholarships for you.
Negotiate on your behalf.
Help you with the FAFSA or other financial aid.
Figure out how you can get as much free education as possible.
Manage any loans you have.
Once again, it's 100% free. I was just as shocked as you are.
And don't forget to join my email list so you never miss what's going on over here at Cultured Simplicity.