Reading Time:
9
minutes
Summer break 2022 is finally upon us! As kids, our moms would come up with summer activities to do. But summer break as a college student is a whole new ball game.
And excitedly so! Summer adult activities offer a lot more freedom. Whether we're talking maximized productivity, maximized fun, or striking a nice balance.
Summer 2022 can definitely be your most productive and enjoyable summer break ever.
So here are things every college student should do this summer to make it their best one yet.
10 things every college student should do this summer
1. Declutter your physical and digital space
Just in case you skipped out on spring cleaning, summer offers the perfect opportunity to catch up on decluttering.
Whether it's tackling a new decluttering task each week or going at everything in one fatal sweep. Just make sure you get it done.
Trust me when I say that you'll be glad that you did.
For a genuinely life-altering 'renovation', don't just declutter your physical spaces. It's time to clean out that camera roll, Google Drive, file manager, Gmail, etc. Clean digital spaces matter just as much as clean physical spaces.
Fortunately, there are plenty of organization gurus out there who have posted summer cleaning lists on Pinterest. A checklist will definitely hold you more accountable than simply making a mental note to declutter.
Sidenote: If mental plans are your go-to, then it's time to get a planner! There's nothing more refreshing than a mental declutter. It's the middle of the year, so I suggest going with The Happy Planner's 18-month planner for 2022-2023.
For more of an all-around lifestyle change, I strongly suggest trying out a self-care subscription planning system. Silk & Sonder offers a wellness planner subscription that includes layouts inspired by:
Bullet journaling
Life coaching exercises
Productivity frameworks
Positive psychology
My Silk & Sonder subscription has really helped me set goals, achieve them, and reduce procrastination. 10/10 recommend.
2. Get an internship related to your major!
There's hardly a better time than summer break for college students to get an internship. Most companies who offer internships either exclusively offer them in the summer or recruit the majority of their interns in the summer.
If you can get an internship related to your major, then that'll be a 'foot in the door' like no other opportunity.
That company may hire you as an employee after the internship period. And even if not, they're likely to remember you or reach out once you graduate.
A job well done during an internship is arguably more valuable in a company's eyes than any degree.
If they hire you while you're still a student, they may even offer to pay for your schooling. At least partially. I touch more on this in How to get paid to go to college– what you might not want to hear.
Of course, a paid internship is ideal.
But unpaid internships do pay you in knowledge, so it really comes down to how much you value new knowledge.
You're more likely to secure a paid internship in your junior and senior years of college. But you definitely still can as an underclassman if you prove that you know what you're doing. (Coming from someone who did just that!)
An internship will give you actual working experience in your intended field. You can add the opportunity to your resume.
Plus, the new knowledge gained is actually insane.
Even if that means learning more about the "work-life" than your actual major. Although it'll likely be an even balance.
Need to know where to even find internship opportunities? I strongly suggest:
Checking with advisors, department heads, or student services at your college. (The department head in my school sends all kinds of internship opps via email.)
Searching internships.com
Searching Google Jobs, making sure to include "intern" in the job title
Using LinkedIn to search for internships
3. Rent an AirBnB, either alone or with friends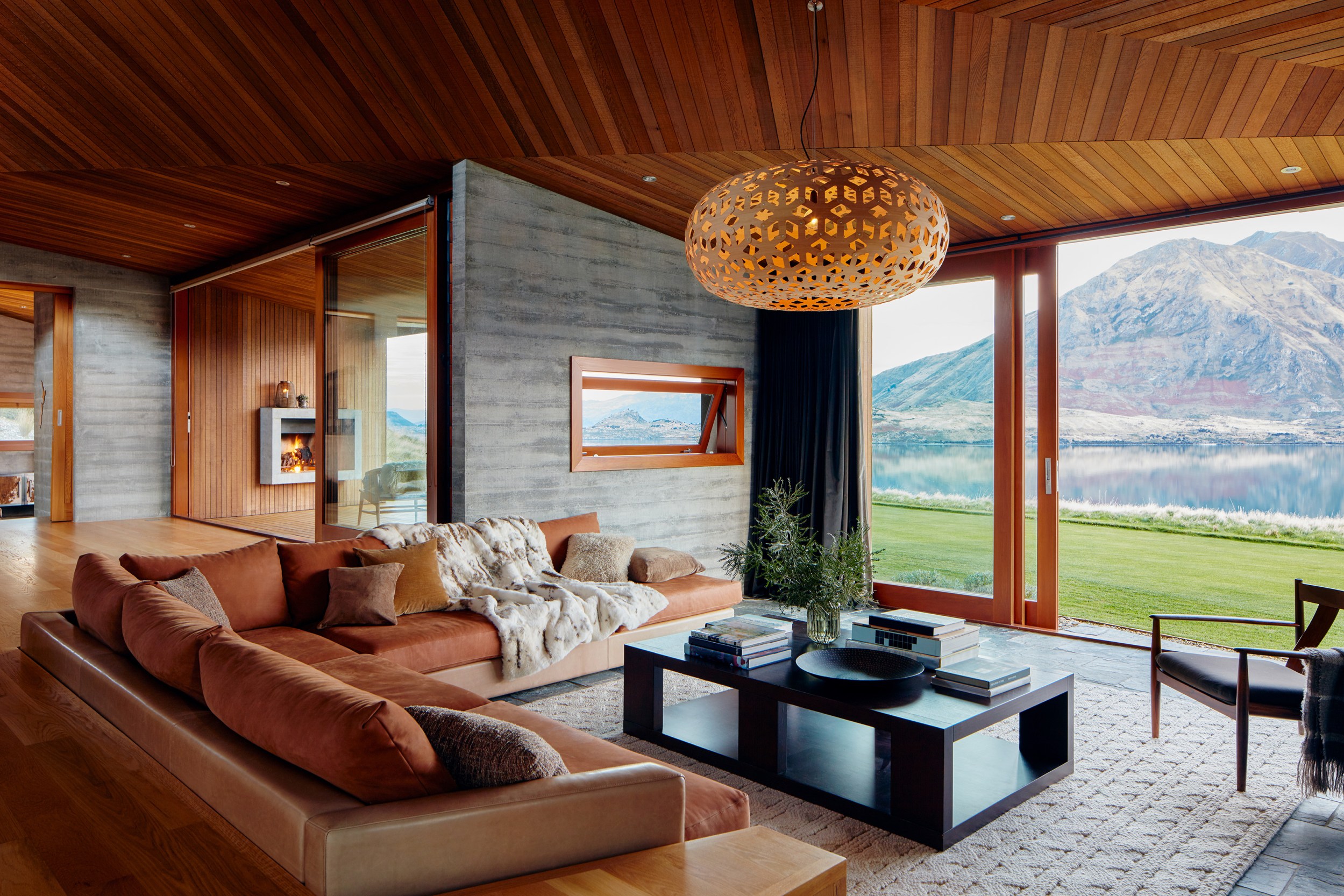 Summer break is hardly summer break without at least one overnight experience somewhere other than your home.
Airbnb rentals tend to offer more flexibility, freedom, and space than hotel rooms.
There are Airbnb locations all over the place, so you definitely have a plethora of options available to you.
Hosts on Airbnb offer a wide variety of spaces, ranging from shared rooms to private islands.
Each rental offers a unique experience and an interesting story to tell. You'll likely never stay at the same Air Bnb twice so live it up while you're there.
Invite friends or experience solo living for probably the first time in your life.
4. Get your credit score up
Whether you've just turned 18 or you've been a college student for years, building a good credit score is quite the task. So why not use your summer break to make some power moves for your credit?
As a current college student with a credit score of 750, I reveal my best-kept secrets in How to build AMAZING credit in college (from a college student!).
Tip #1 would be to get a credit card (and use it responsibly). There are a lot of student credit cards out there. But there's only a limited amount of good student credit cards.
Some of them are quite literally setting up college students for debt and stress. Between interest, spend maximums, annual fees, etc. there are a lot of things to consider before settling on the right card for you.
Discover's student credit card is arguably the best and most popular option out there right now.
It's notoriously easy to be approved for and offers some solid benefits, which include:
A $20 good grades statement credit each school year that you earn a 3.0 GPA or higher
5% cashback in rotating categories (including Amazon, Target, Gas, etc)
1% cashback on all other purchases
Up to $1,500 spent on purchases each quarter
No annual fee
No foreign transaction fees
Cardholders even enjoy a cash-back match of all of the earnings from the end of their first year.
And hey, if you use the above link, you'll get a $50 statement credit when you make your first purchase within three months. That's the credit card that I currently use, and I have no regrets.
5. Apply for scholarships
The college student grind never stops, not even for summer break.
Don't let those summer trips make you miss out on free money. Use that extra free time during the day to scour the web for scholarships.
Narrowing down your search by major, demographic, and especially university will really increase your likelihood of winning.
Don't ever apply just to apply. Apply to win.
Give yourself adequate time to write winning essays. Adequate time to get recommendation letters before the deadline. Adequate time to proofread and revise.
Where can you find said scholarships?
Mos. They offer the largest scholarship pool in America. You'll get to skip the search and get matched with scholarships for free.
Plus, you'll get matched with a real-life expert who will help you:
Nail your applications
Negotiate for discounts
Avoid costly mistakes
Understand the FAFSA
Mos has been a huge help in my own educational journey. I love their company culture and mission. I'm proud to be an early adopter, and happy to see that more than 400k+ students are now taking advantage of their service.
Even if you don't use Mos, I strongly suggest that you use at least one scholarship search engine. In addition to your own school's scholarship "portal", that is.
Other search engines include Nitro.com, Niche.com, Scholarships.com, and fastweb.com.
I also recommend bigfuture.collegeboard.org for a more comprehensive college prep experience.
6. Travel!!! Literally anywhere. Consider making day trips a regular occurrence
What else are college summer breaks known for if not for traveling?
It's time to tackle that travel bucket list. Take advantage of student discounts on hotels, flights, and experiences. There are lots of them out there.
Student Universe has become an increasingly popular platform for discounts on travel.
For students and those under 26, their cheap flights, hotels, and tours make affordable travel possible.
Plus, if you happen to be an Amazon Prime Student member, then you'll get an additional 10% off of Student Universe's already unmatched prices.
Prime students get Amazon Prime for 50% off. Use this link for a 6-month free trial.
7. Get a summer job
You knew this one was coming. Summer is the best season for students to make money and save up.
This summer job could either be the internship mentioned above if it's paid or a job unrelated to your major.
You've probably got student loans to pay back, so why not go ahead and get started? Plus, you'll probably make some friends.
There's something about summer days that give work a slightly more carefree edge. So take advantage of that.
Don't forget to look into remote opportunities as well.
I recommend using Google Jobs, Indeed.com, Ziprecruiter.com, or LinkedIn for your job search.
Do your research beforehand and never go into a job or interview blindly.
8. Regularly go thrifting
Whether or not you think thrifting is overhyped, it's well worth giving it a try. Especially if you're a shopaholic.
Thrifting allows you to satisfy your craving for new things all while saving money and living sustainably.
You really can't beat it.
There are so many thrift stores out there. Most of them run regular sales on their already insanely discounted prices. I'm talking $1 days.
You can upgrade your wardrobe, homeware inventory, home library, etc.
Simply search for "thrift stores near me" on Google and you'll likely get a bit overwhelmed. Good overwhelmed, that is.
9. Go to local shows/festivals
Summertime is peak festival and shows season.
Between music festivals, art shows, creator fairs, showcases, and conventions, college students definitely have their pick of the litter.
If time allows, I suggest trying to go to one of these outings every week.
It'll give you a deeper appreciation for your city. It may even give you a deeper appreciation for life.
You'll likely unlock some new interests and hobbies.
And more times than not, you'll end up really enjoying yourself.
10. Take a summer course or two (if you're not totally burned out)
By "summer course", I mean a number of things. You could take an:
You're not gonna regret getting ahead on your degree. Nor will you regret utilizing your summer break to master a new skill.
There are so many talents and hobbies to be learned.
Come fall semester, you'll be glad that you didn't let your brain sit idle all summer.
You'll have a new skill to show off and maybe even a certification if your course offers that.
11. Try your hand at content creation
There may never be another period in your life when you have as much free time as you do over summer breaks.
You're a college student whose likely up-to-date on trends and social media. So whether you get your start on Instagram, TikTok, Pinterest, or Facebook, there won't be too much of a learning curve.
Who knows? You could be an influencer by the end of summer.
Plus, there are so many creators out there who are sharing their tips. and secrets for success.
Gone are the days when content creators had to test-drive everything. There's literally never been a better time to delve into content creation.
You'll likely find success more easily if you choose a niche other than your overall lifestyle. But you can definitely go with the latter if you so please (plenty of creators have!)
Your niche could be:
Your major (like the Comp Sci Gal or Data Analyista)
One of your passions (like hiking, art, or fashion. I recommend choosing a micro-niche that's more specific, like surreal art or boho-chic fashion)
One of your interests (like anime, novels, or shopping)
Something else
12. Practice lots of self-care and prioritize SLEEP
Lots of college students neglect their self-care and mental health during the school year. Whether or not that includes you, summer is a great time to upgrade your self-care routine.
And yes, self-care includes sleep. If your sleeping schedule is anything less than 7 hours nightly then you're definitely sleep deprived.
This summer, commit to a sleep schedule of 7-9 hours nightly, and really observe how it makes you feel. Speaking from personal experience, it feels pretty dang amazing.
Outside of sleep, I also recommend taking up journaling, among other self-care practices. I touched on this earlier, but a self-care journaling subscription is a great way to hold yourself accountable.
Silk & Sonder offers an unmatched self-care subscription. Between their wellness planner with proven self-help layouts and month-long guided audio practices, you'll feel like a new person after just one week.
It's a much smarter monthly micro-investment than a subscription like Netflix.
One of my favorite months to date was April 2022, where prompts focused on "welcoming radiance into your life". Let's just say that I had never experienced a month with more radiant moments than that one. Mindset really matters, you guys!
Conclusion: 10 ways for college students to make the most out of summer break 2022
Let's run through all the ideas one more time, shall we?
What are 10 things every college student should do this summer break?
Declutter your physical and digital spaces.
Get an internship related to your major!
Rent an Air BnB, either alone or with friends.
Get your credit score up.
Apply for scholarships.
Travel!!! Literally anywhere. Consider making day trips a regular occurrence.
Get a summer job.
Regularly go thrifting.
Go to local shows/festivals.
Take a summer course or two (if you're not totally burned out).
Try your hand at content creation.
(Bonus) Practice lots of self-care and prioritize SLEEP.
To get life-changing advice for boss babes and students right in your inbox, join my email list!
Also, keep up with me on Instagram and Pinterest! Make sure you pin or bookmark this page for later reference.
Before you head out, check out:
Comment below on what you'll be doing to maximize your summer break as a college student!