Reading Time:
5
minutes
Whether you've just turned 18 or you've been a college student for years, building a good credit score is quite the task. Believe it or not, though, college students can build amazing credit. How can you build credit in college?
As a current college student with a credit score of 750, I'll be revealing my best-kept secrets.
Here's my FICO® Score compared to U.S. average by age:
Not to toot my own horn, but I'd say that's pretty dang impressive. I'm right where those 56+ years of age fall. There's no magic trick in how I got here though.
I just used common sense and proactively responded to my financial situation. And this is coming from a student who never even took personal finance or accounting in school (although I plan to next semester 😉 )
So without further ado, here's how to build an amazing credit score in college.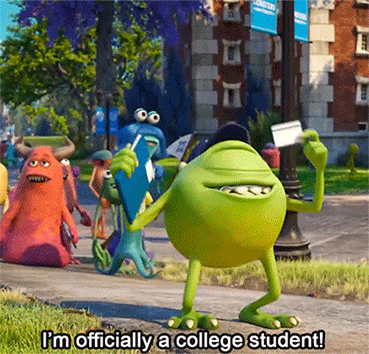 How to build amazing credit in college — according to a current college student
1. Have some common sense when it comes to spending and saving.
This is the most intangible tip on this list, but it's still super important. You need to be "money-smart".
Never spend money you don't have.
If at all possible, never spend your entire paycheck.
Prioritize saving.
Whenever you buy something using your credit card, immediately pay it back. With most cards, it's as easy as opening up the app and tapping "make a payment."
I know way too many 18-year-olds who spend their entire paycheck every single time they get one.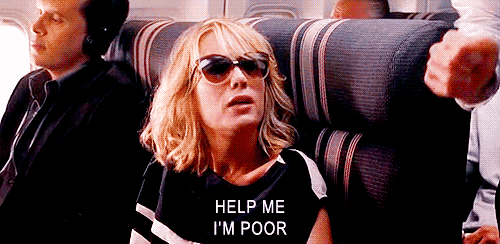 If you're in a situation where you have to, then that's different. But most college students don't actually have all that many financial responsibilities.
I totally get splurging (but still in moderation) from time to time. But as college students, we all know the tax bracket we currently fall in.
We're young adults, and our savings are limited. One day they (ideally) won't be, but for the time being, they are.
So I encourage shopping second-hand. I encourage shopping sales and discounts (of things you actually would've bought had they not been discounted). I encourage shopping at Walmart (*gasp*).
No matter how badly you think you do, you don't need that new sweatshirt from the mall. If you need a new sweatshirt, buy it from an online thrift store like ThredUP (they have every brand name you could think of), an in-person thrift store, or an off-price retailer like Ross (or yet again, Walmart.)
Use Chrome extensions like Honey and Rakuten for automatic coupon searching and cashback. 'Cause why the freak not?
And for saving money on experiences? Use Groupon, Memberdeals, StubHub, or TicketMaster.
Shop smarter. You're not being "cheap". You're being resourceful.
2. Get a good student credit card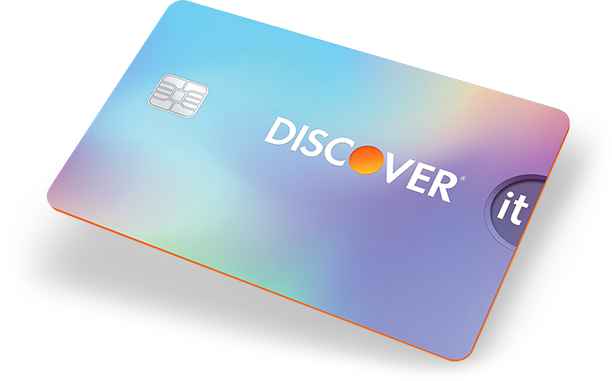 There are a lot of student credit cards out there. But there's only a limited amount of good student credit cards.
Some of them are quite literally setting up college students for debt and stress. Between interest, spend maximums, annual fees, etc. there are a lot of things to consider before settling on the right card for you.
I'll tell you what card I personally know to be a smart choice though.
Discover's student credit card is arguably the best and most popular option out there right now. Also known by its full name, the Discover It Student Cash Back Credit Card.
It's notoriously easy to be approved for and offers some solid benefits, which include:
A $20 good grades statement credit each school year that you earn a 3.0 GPA or higher
5% cashback in rotating categories (including Amazon, Target, Gas, etc)
1% cashback on all other purchases
Up to $1,500 spent on purchases each quarter
No annual fee
No foreign transaction fees
The Discover it Student Cash Back offers some of the highest returns for students.
Cardholders even enjoy a cash-back match of all of the earnings from the end of their first year.
And hey, if you use the above link, you'll get a $50 statement credit when you make your first purchase within three months.
Then, you can earn rewards with every purchase after that.
That's the credit card that I currently use, and I have no regrets.
3. Either go with affordable schooling or pay back your student loans on time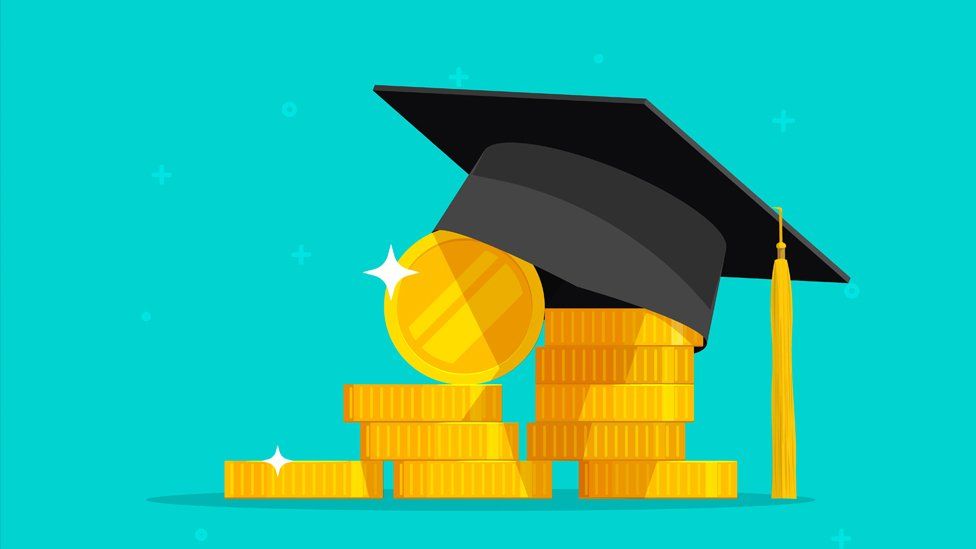 You have one of two options as someone determined to get a college degree.
You can either go with affordable schooling like community college that'll allow you to pay out of pocket (especially with financial aid, scholarships, and grants factored in).
Or you can go with a university and take out student loans (unless you've somehow saved up enough… in which case, I'll shut up.)
When paying out of pocket, you don't have to worry about your credit score at all.
When taking out student loans, things get significantly more tricky.
How you handle your student loans can be equally as beneficial or damaging to your credit score.
Student loans affect your credit in much the same way other loans do — pay as agreed, and it's good for your credit; pay late, and it could hurt it.
According to Citizens Bank, delinquent or defaulting on your student loans can negatively impact your credit. When you skip a payment, you're immediately considered delinquent.
If money is simply too tight and you can't make a payment, then ask your lender about lowering or pausing your monthly student loan payments.
According to Nerd Wallet, changing the terms of your loan does not hurt your credit. As long as you handle payments as agreed—even if that means paying $0 per month — your credit score shouldn't suffer.
If you want a good credit score in college, then skipping loan payments without former correspondence is simply not an option.
That being said, you won't have to pay back as much in the first place if you get as many scholarships/grants as possible.
If you get enough free money, then you can literally get paid to go to college.
For exclusive access to the largest scholarship pool in America, join Mos. You'll get to skip the search and get matched with scholarships perfect for you. And it's free.
Plus, you'll get matched with a real human expert who will help you:
Nail your applications
Negotiate for discounts
Avoid costly mistakes
Understand the FAFSA
Plus they'll be way better at explaining the loans available to you than I am.
Personally, I'm currently in community college. I got enough scholarships, grants, and financial aid that I didn't have to take out any loans. So no, I regret nothing and yes, it's been easy for me to build a good credit score.
Conclusion: How to build AMAZING credit in college (from a college student!)
I really hope that you'll end up using some of the tips and resources listed in this article. Building a good credit score in college doesn't have to be hard.
All you have to do is:
Have some common sense when it comes to spending and saving.
Get a good student credit card.
Either go with affordable schooling or pay back your student loans on time.
Alright, alright, I'll admit that those tips are probably easier said than done.
But keep up with me on Instagram, Pinterest, TikTok, and YouTube, and I'll hold you accountable 😉