Reading Time:
6
minutes
If you're asking yourself: "Can you really get paid to go to school?" Or "How can I go to college with no money?" Then you're in the right place.
I was very intentional in how I named this article. Sure, "how to get paid to go to college" is straight to the point, but "how to get paid to go to college—what you might not want to hear" conveys a lot more hard truth.
'Cause quite frankly, there are likely some things in this article that you don't want to hear. Getting paid to go to college sounds like a dream come true. But just like any dream, it takes a lot of hard work… And sacrifices.
Who is this article for?
Young adults fresh out of high school have the most to gain from this article. Although you'll still garner some useful tidbits from this read if you're of another demographic.
This article is also for teenagers who have yet to graduate high school or their parents.
What does getting paid to go to college mean to me?
For me, getting paid to go to college means making so much in financial aid that you receive a "refund" every semester. Financial aid being scholarships, grants, and any financial assistance that you don't have to pay back.
A refund check is money that is directly given to you from your school. It is the excess money left over from your financial aid package after your tuition and fees have been paid.
In times past, a college refund was known solely as a "refund check". But unless you've been living under a rock, you know that society as a whole is moving away from checks.
So although a school may call your refund a refund check, it's quite likely a direct deposit into your bank account.
A large portion of University students do receive refund checks but, in most cases, financial aid applied is partially/largely in the form of loans. Loans have to be paid back. So I personally, don't count that as being paid to go to college.
If loans are used to pay for your tuition, then your refund check isn't really money paid to you. It's money that you'll need to pay to your loan provider down the line.
Getting paid to go to college can also mean getting an employer to pay for your education, which I'll touch on briefly in this article.
So now that we've got all the technicalities out of the way…
How can you get paid to go to college?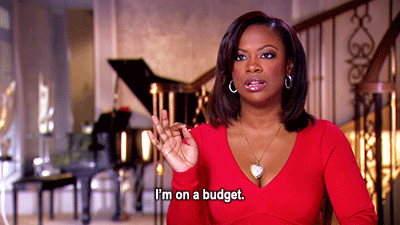 To make sure that I keep this article in my area of expertise– just in case any of you have questions, I'll be going into detail about how I got paid to go to college.
Step 1: Get good grades in high school (arguably optional)
First things first, I got good grades in High School. Nothing exceptional, but good enough. I graduated Magna Cum Laude with a weighted GPA of 4.023.
While you can still get scholarships without good grades, it's easier to get more of them with them.
A minimum GPA is typically required for a lot of top dollar scholarships, scholar programs, and other opportunities that come hand-in-hand with educational funding.
So if you're still in high school, by all means, put in the work. You don't need straight A's nor do you need a 4.5 GPA. You don't need to lose sleep studying late into the night.
Just learn how to study smart and minimize distractions.
If you've already graduated from high school and didn't get good grades, then examine your situation and whether there were some external factors at play, whether it was home life, sports, your social circle, illness, catastrophes, etc. If you can structure your scholarship essays around those hardships and how you grew as a person, you can still score some amazing funds.
Step 2. Apply to lots of scholarships and grants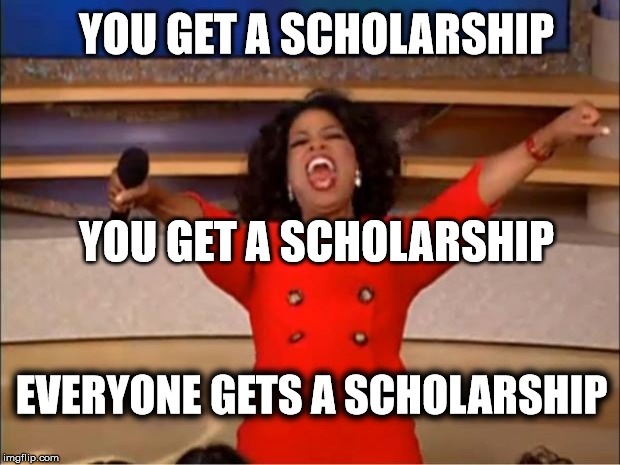 In my personal experience, applying for scholarships offered by the college you're attending is your best bet. Your chances go from one out of 50,000 or so students to one out of 5,000 or so students. Those numbers are complete guesses, but you get my point.
And when you really narrow it down by major or your specific demographic, then your chances go up significantly.
For exclusive access to the largest scholarship pool in America, join Mos. You'll get to skip the search and get matched with scholarships perfect for you. And it's free.
Plus, you'll get matched with a real human expert who will help you:
Nail your applications
Negotiate for discounts
Avoid costly mistakes
Understand the FAFSA
Mos has been a huge help in my own educational journey. I love their company culture and mission. I'm proud to be an early adopter, and happy to see that more than 400k+ students are now taking advantage of their service.
Even if you don't use Mos, I strongly suggest that you use at least one scholarship search engine. Once again, in addition to your own school's scholarship "portal"
Ideally, you'll get so much money from scholarships and grants that you won't even need to take out a loan or pay out of pocket. Hence, "getting paid to go to college".
Now I understand that college expenses for private universities can easily top $160,000 for four years. I'm not telling you to go after that much in scholarships (unless that's what you really want to do). This brings me to my next point.
Step 3. Choose an affordable school/community college
Now, this is the step that you really might not want to hear. But hey, I said I'd be diving into how I got paid to go to college… and I do attribute going to a community college as a large part of that reason.
According to Think Impact:
Students attending community colleges spend an average of $1,865 on tuition each semester.
The average annual cost of attending a public community college in the US is $4,864 for in-state students.
That is insanely cheaper than the average annual cost of attending a university.
There are still universities, however, that fall on the cheaper side of secondary education. There's no shame in going with a more affordable option.
Community college is ever so slowly overcoming the stigma it once had.
And quite frankly, I've really enjoyed my community college experience. My college serves about 70,000 students annually, including 30,000 in degree programs. Many of those students are entirely remote, but you can see how I've been able to meet a large number of people and experience a real sense of unity in my hometown.
The average class size is 21:1, although the in-person courses I'm currently in both have less than 9 students. I'll attribute that to the coronavirus.
My specific college has seven campuses, two training centers, and multiple community sites across my county.
If you allow yourself to, then you can really fall in love with the CC experience. Plus, you can always transfer to a 4-year university afterward.
You save money and still get a bachelor's degree; it's a win-win.
All that being said, if you want to go to a more expensive university, then no worries. Go back to step 2 and adjust your efforts accordingly. Or…
Alternative step 3: Get an employer who will pay for your education
I didn't go this route, but I've heard it's a very effective route to take. Once I get my Associate degree, I very well may go get employed by a company that pays for employee tuition.
There are quite a few companies that pay for college. Most notably, large businesses like Amazon and Walmart.
There is no cap for tuition reimbursement/tuition assistance/up-front tuition coverage. However, the IRS requires you to pay tax on the amount if over $5,250 as of 2021.
Your employer then has to list the benefit as part of your income unless the amount is less than $5,250. As a result, many employers use this amount as a maximum payout. (Source)
Companies that pay for tuition include:
Amazon
Walmart
Target
Apple
UPS
Publix
Starbucks
Chipotle
Wells Fargo
Verizon
Best Buy
Disney
AT&T
FedEx
BP
Lowes
CVS
and a whole lot more (some small businesses do too!)
Just make sure you fully understand the policy that governs your company's tuition assistance. They may require that you attend a specific university, which could be entirely online. And once again, there very well could be assistance caps.
You could always ask your current employer to cover your tuition as well. You should research and prep accordingly for such a big ask though.
Conclusion: How to get paid to go to college
While I wish I had more to share with you on this topic, I don't. Getting paid to go to college isn't simple but it can be.
Here's how to do it, one more time:
Step 1: Get good grades in high school (arguably optional)
Step 2. Apply to lots of scholarships and grants
Step 3. Choose an affordable school/community college
Alternative step 3: Get an employer who will pay for your education
Once again, I really hope that you'll give Mos a try for your funding journey! You won't be disappointed. It's 100% free and unlike any other scholarship search engine out there. Equipped with an expert human advisor, you know you're in good hands.
To get life-changing advice for boss babes and students right in your inbox, join my email list!
Also, keep up with me on Instagram and Pinterest! Make sure you pin or bookmark this page for later reference.
Before you head out, check out:
Comment below on how you're getting paid to go to college!