Reading Time:
12
minutes
What is the best side hustle for students? As in the best side hustle for college students, high school students, and middle school students with some grit.
I'm sure if you're someone who regularly searches: "How can I earn money as a student?" Then you've got quite a few different answers.
You've probably heard of the money making abilities of:
YouTube
Instagram
TikTok
Dropshipping
Amazon
Multi-level marketing, also known as MLM😬
Print-on-demand services like Zazzle & Society6
Blogging (I can attest that early-on profit from this one is minimal…)
And hopefully… Etsy!
Believe it or not, I've dabbled in every last one of those side hustles. After some research and experience, I was able to rule out the ones I didn't want to continue pursuing.
As someone whose been hustling since my freshman year of high school, I consider myself a pretty reliable source. And there are only two side hustles on that list that I'm still doing. Etsy and blogging.
For the time-being, Etsy brings me in a whole lot more revenue than blogging. But fingers crossed that someday blogging will catch up.
With that being said, I'm quite surprised that so few students own Etsy shops. It's not just that students never open shops but that they never even consider Etsy as a side hustle for students.
If you harbor some stereotype on how most Etsy sellers look… then go ahead and throw that in the trash.
Sellers on Etsy are increasingly diversifying, and with so many being young adults– you'd fit in perfectly.
If you aren't already aware, Etsy sellers can sell products from the following three categories:
Handmade items
Vintage items
Art supplies
The majority of sellers focus on handmade and vintage items. Quite frankly, art supplies need to be bought in bulk and researched prior to avoid any copyright issues.
Before I gush over why handmade and vintage items are such great products for a student side hustle, let's go ahead and get into the list.
Why selling on Etsy is the best side hustle for students
1. It requires such a small initial investment
According to the U.S. Small Business Administration, most microbusinesses cost around $3,000 to start, while most home-based franchises cost $2,000 to $5,000.
How much does it take to start an Etsy shop? Strictly referring to the platform: $0.20. You only need 20 cents to post your first listing.
You can have 50 products listed in your shop for just 10 bucks.
Since students are known for our lack of money, this makes Etsy a perfect side hustle.
However, the cost is only that minimal when looking at the surface-level. You'll also need to buy either:
The things you're going to use to make products
The products themselves. (keeping in mind that products that aren't made by you have to be vintage or art supplies)
Using coupons and/or sticking with reasonable craft stores / thrift shops, your initial costs can still be extremely low. It all depends on what you're selling and how much you're selling.
If you're lucky, you may even already have items that Etsy-ready. Student artists typically have old yet projects laying around. Depending on where you shop, you may even have vintage finds laying around.
With such a low initial cost, you've got quite little to lose by starting a shop.
And if you're thinking "well, TikTok and Youtube accounts are free to start"… then stop. People come to those platforms to watch videos. People come to Etsy to shop.
With some proper photos, descriptions, and SEO, customers will be viewing your products in no time. Yes, it takes patience on your end. But not any more than other side hustles.
2. You can put your hobbies to even better use
If there's one thing us students are known for, it's constantly trying out new hobbies.
If you have an artsy hobby or thrifting hobby, you can quickly turn Etsy into your passion.
"Artsy hobbies" include:
painting (watercolors or acrylics)
graphic design (Want to know how to sell graphic designs? Check out my shop!)
wood-working
crocheting
knitting
jewelry-making (bear in mind this one is super competitive, so you'll need a unique edge to your products)
embroidering
sewing
tie-dye
macrame
and a whole lot more!
The more unique your hobby or the spin you put on your hobby, the more you'll stand out in Etsy search.
As for a thrifting hobby, this means you don't even have to sit down and make anything. You can just go to a second-hand shop and search for vintage good.
Keep in mind that vintage doesn't have to be clothes. It can literally be anything.
For an item to qualify as vintage, it must be at least 20 years old. So yes, even clothing from 2001 counts as vintage.
According to Abby on the Internet, here are a few things you should know about vintage shopping:
Look at the logo on the tag. If you don't recognize the brand name, it might be vintage.

If you do recognize the name, but the logo is different than what the brand is currently using, you may have found a vintage piece.

Also check the label for Union insignias or the words "Union Made".

Flip the label over to see where the garment was made. Most older vintage is made in the US (if you're in the states).
Look for unique construction details and/or handmade sew jobs. If it's handmade it's probably vintage.
Check for a metal zipper. Most clothing made after 1965 will have a plastic zipper.
Keep an eye out on the buttons, snaps, and clasps since most vintage pieces have higher quality hardware.
3. You learn like 50 million business skills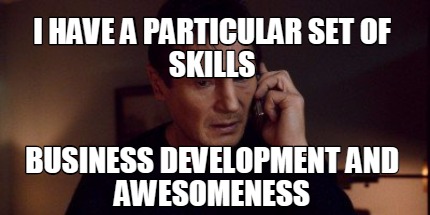 Being a student hustler is great because you get to learn in all aspects of your life. You get to learn in your courses and you also get to learn while working.
Although working for an employer is educational too… working for yourself is a holy grail of business knowledge.
The entrepreneur life is a learning experience regardless of one's age or profession.
It's extremely impressive to put a self-made business on your resume — especially if it's doing well. It'll show that you have initiative, drive, and a good work ethic.
As for your hard skills, you'll be forced to learn about:
marketing
SEO
social media marketing
photo editing
how and when to make business decisions
and some other things
That is if you actually want to do well on Etsy.
I could go on and on about the benefits of Etsy as a side hustle for students… but instead I'll redirect you to how to prep for these new skills on 10 things you NEED to know before becoming a student entrepreneur.
4. Less competition
Most people who first think about dabbling in ecommerce automatically jump to Amazon. Since you can sell anything on Amazon, there's a whole lot more competition among sellers than on Etsy.
You've probably even noticed multiple sellers selling the exact same product on Amazon.
Per Etsy policies, unless an item is vintage, it cannot be sold in different shops unless the shops are run by the same owner.
So you can rest assured that your Etsy products are truly one of a kind.
According to Oberlo, Amazon has 9.7 million sellers worldwide, of which 1.9 million are actively selling on the marketplace. In fact, every year, more than a million new sellers join Amazon.
According to Marketplace Pulse, as of quarter 1 of 2021, there are 4.7 million sellers on Etsy. To be part of that number, a seller only had to make one sale through Etsy in the past year. So the number of thriving sellers is notably lower than 4.7 million.
In general, there are only so many places you can go to buy handmade items online. So naturally, people on a search for those goods flock to Etsy.
Whereas Amazon competes with virtually every other online business. Etsy competes with a measly few. With just about none being significant notably established or truly well-known.
5. The courses that teach about selling on Etsy actually work
I think we all get sick of those video pitches about how quickly you can make x amount of money by doing God knows what.
So many of those courses promise quick results and make it sound like the easiest work ever. They even put down 9-5 jobs as a foolish waste of time in terms of profit you could be making.
You don't get that sales-y mess when it comes to courses for Etsy sellers. Instructors tell you from the get-go that you'll actually need to put in consistent, persistent work. That they can hold your hand but they can't guide you through the door.
These courses don't promise you sure success. That's up to you. The instructor promises a full knowledge of selling on Etsy and that's exactly what they do.
They provide you with evidence-backed advice, tips, tools, and resources. They provide you with experiences, templates, and formulas for success.
But they always reiterate that each shop is different. What works for one shop may not work for another shop.
It'll be your job to implement the tactics they suggest and fine-tune them for your shop. And if you do that, then yes, the courses will work for you.
There are lots of top-quality courses out there for selling on Etsy. But to keep things quick and free, my Skillshare course "How to stand out on Etsy | 10 things Top Etsy Sellers do" is a safe bet.
I'll be covering everything you need to know in order to think like a top seller on the platform.
These are tips to supercharge your:
shop
sales
reviews
conversion rate
audience retention rate
credibility
& professionalism
You don't need any prior experience, but you should have a desire to open/grow a shop of your own.
6. You can sell services and products all in one spot
Something that a lot of people don't know about Etsy is that you can sell services. However, there are a few restrictions to this allowance including:
The service cannot be physical/in-person
Rentals
Divination and spells that don't include a tangible good
Modification services like tailoring
Certain kinds of lists including…

Lists that aggregate personal information
Lists that promote illegal activity
Wholesale vendor lists
You can view all their service regulations here, but the list above about sums it up.
If your services don't fall into those categories then you can sell them on Etsy. Excluding those above, all remote services that produce a tangible good are allowed.
This includes:
Custom writing (blog articles, social media captions, SEO writing, etc.)
Custom designs (logos, shirt designs, digital illustrations, etc)
All lists excluding the list types mentioned above (Did someone say data entry?)
Photography (not as a service to meet face-to-face, but to produce custom photos for the buyer)
Videography (same stipulation as above)
Web design
Research
Tasks typically done by virtual assistants
And more
So, thinking of your shop like the niche spot it should be… you can sell custom blog articles (a service) as well as templates, photos, and other finished products for bloggers (products). Just as an example of course.
Why is this whole "sell everything in one spot" so revolutionary? Because it is. There a basically no other shopping platforms that allow the sale of both services and products. It's normally an either-or situation.
Even Amazon only allows professionals to sell services to buyers near them. And you'll need to pay Amazon a revenue share for completed jobs. And that's after going through an application process that remains closed for a long period of time. Literally, as I write this, Amazon isn't taking any new applications.
Why waste your time setting up a freelancer account on Fiverr on Upwork and listing products on an e-commerce site when you can do it all in one?
It's a-lot easier to direct all your customers to one place. And your Etsy shop could be that place.
7. You can get personalized guidance in the form of consultations
Each privately owned business is different. They have different marketplaces, local economies, regulations, taxes, fees, and more.
Etsy does away with those differences. There are millions of sellers before you who have gone through exactly what you're going through.
Etsy doesn't change up regulations from seller to seller. They don't change up listing requirements, SEO, or "best practices".
This means you can get thoroughly reliable guidance from established Etsy sellers — no matter their niche.
And fortunately, there are plenty of sellers out there willing to sell their knowledge. Not merely in the form of one-size-fits-all online programs, but customized consultations.
If you seek them out, professionals will happily review and offer feedback on your shop.
The Etsy Shop Consultations I offer are in the form of a critique covering the following:
Etsy Titles
Etsy Listing Descriptions
Tags
SEO help
How To Optimize Your Etsy Shop
How To Optimize Your Listings
Branding Tips
Talk about the curation of your shop
SEO Targeting Your Audience
SEO Long Tail Keyword
TAGS – Differences between competitive tags, broad, long tail
Etsy Marketing
How to implement Call-to-actions effectively
Product Photography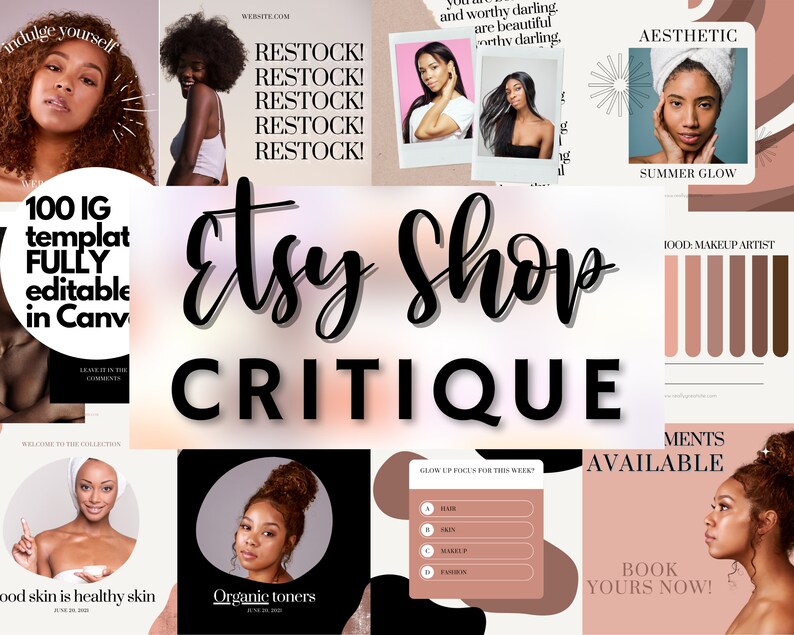 At just $39.99 for a limited time, that's a steal for an investment that'll lead to plentiful sales. Granted, you apply the feedback.
8. There's a huge student audience… & you know what's relevant
What's the typical audience on Etsy?
The average, and typical Etsy customer in 2020, according to Tech Penny was a young person between the ages of 18-35 who identify as female.
Considering this trend has remained consistent since Etsy's premature days, we can assume that it'll persist through 2021 onward.
Plus, it seems that the shopping trend is on your side. The millennial audience – male or female – is more likely to purchase from small business owners on principle – if their funds allow it.
So what's the point of me saying all of this? Firstly, that there's definitely a large young adult audience on Etsy. A good portion of which we can assume to be students.
And secondly, you being a Gen Z'er or millennial yourself, know what's relevant. You know what's trending. You know what people your age are looking for.
Be it "Among Us" or "Animal Crossing", there are always new trends taking off that older sellers simply don't know about.
This means that you can fill a gap in the market. Making sure to capitalize on the trend as soon as it gets big… because even older sellers will pick up on it eventually.
As a student, you're probably already on top of these things but make sure to pay special attention to:
new sayings
memes
rising celebrities (yes, even TikTok stars)
jokes
new TV shows
popular movies
current issues
"taboo" topics that are becoming the norm (mental health, #metoo, identity, etc.)
Chances are your peers are constantly talking about these things. So you definitely have a leg up in the competition.
9. You can hire assistance for cheap
As of today, there are 5,736 services available on Fiverr that have to do with Etsy.
Fiverr's Etsy services include:
Although I believe that Etsy is the best side hustle for students, it's undoubtedly time-consuming. That is if you actually want to see real success on the platform. Setting up your shop and adding all the listings is definitely more time-consuming than dealing with sales and customers. So stick it out, be patient, and be persistent, especially in the beginning.
If you want to accelerate your Etsy shop progress, there's no shame in hiring someone.
It requires spending some money, but ideally your profit will offset any loss.
If you're looking to get one of your products on page one for a specific search term, check out this product to first-page service. Provided by an SEO expert of more than 8 years, you'll be in good hands.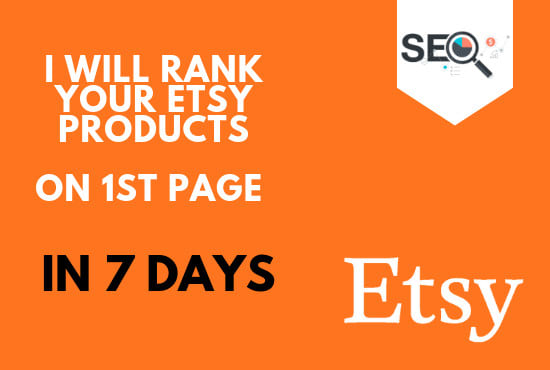 10. It's liberating
As with any situation where one is self-employed, owning an Etsy shop is freeing. It frees you from:
time constraints
living from paycheck to paycheck
relying on an employer
restrictions in creative expression
running decisions by those in charge
schedules you hate
dealing with unfavorable coworkers
and a whole of other things
As students, most of us want a newfound sense of independence, and with Etsy, now you have it. Chances are, a shop of your own is one of the biggest things you've ever owned for yourself.
And with a shop comes more financial freedom, accountability, and responsibility.
It'll help you better trust yourself to #adult. You'll have a personal project to work on that'll hone your business skills and boost your resume. Not to mention, give you something to be proud of. Like super proud of.
Every student deserves an out-of-school project for themselves. You deserve to experience the self-employer life. You deserve a real taste at what life could be like after school. (cause chances are you don't want it to include that hectic retail or restaurant job)
Conclusion + recap on why Etsy is the best side hustle for students
Anyone can have a successful Etsy shop, but not everyone can have a successful Etsy shop. If you want to boost your chances, make sure to check out my free Skillshare course "How to stand out on Etsy | 10 things Top Etsy Sellers do".
If you're still not convinced on why Etsy is the best side hustle for students, let's recap on why it is:
It requires such a small initial investment
You can put your hobbies to even better use
You learn like 50 million business skills
Less competition
The courses that teach about selling on Etsy actually work
You can sell services and products all in one spot
You can personalized guidance in the form of Etsy shop consultations
There's a huge student audience… & you know what's relevant
You can hire assistance for cheap
It's liberating
Looking for some of the realest entreprenurial advice out there for turning traditional disadvantage (like being a student) into advantage? Then join my email list.
Also, keep up with me on Instagram and Pinterest! Make sure you pin or bookmark this page for later reference.