Reading Time:
8
minutes
How can a student become an entrepreneur? Fortunately, mastering how to be a young entrepreneur isn't as challenging as some may think. It simply requires some changes in mindset and attitude.
Mindset hacks for entrepreneurs are a bit different than mindset hacks for student entrepreneurs. Largely because students face a unique set of challenges that graduates (or dropouts) are already past.
As when anyone decides to start a business, some rewiring of the brain is required.
You have to start thinking past today. You have to start planning, brainstorming, managing, and creating.
Suddenly you're faced with the prospect of not having to work for an employer forever. Be that no more 9-5 shifts or no more in-office days, the possibilities are endless.
It's exciting. It's nerve-wracking. And it requires a newfound sense of accountability.
Here's how to make the most out of your leap from everyday student to student entrepreneur.
5 mindset hacks for becoming a successful student entrepreneur
Your "me time" doesn't have to be down time
Whenever most of us think of "me time", we think of:
Watching TV shows
Watching YouTube videos
Self-care
Taking a bath
Reading
Journaling
Scrapbooking
Painting
Or something else
And while there's absolutely nothing wrong with those things, it doesn't hurt to have a bit of moderation. As a student, your me time is super valuable. It's when you don't have to worry about schoolwork or other work.
If you have 4 hours of "me time" on Friday night, why not spend an hour of that doing something for your business? Or maybe even two if you're feeling particularly jazzy?
Be it brainstorming, writing, social media management, product development, etc.
Then you can spend the rest of your time chilling and feeling good knowing that you put your time to productive use.
It's all about balance.
Your entrepreneurial work will feel a lot more enjoyable when you look at it as your passion. Instead of a burden that's taking away from your free time, it's something new and exciting with unlimited potential. As a matter of fact, your business is the opposite of a burden.
Whereas I won't go as far as calling it a blessing, I'd say it's somewhere along those lines. You're fortunate to have the resources, time, and budget (regardless of how small) to start a business.
Keep that in mind during that hour where you'd rather be watching your third Netflix episode.
Your me-time is your time for you and the things that you care about. It is not synonymous with downtime.
As a student entrepreneur, it's crucial to get that point through your mind.
Your brain isn't a storage unit & your planner is an asset
I hope that at this point in your student career, you've had a planner of some sorts for years. But I also know that lots of students prefer to overly rely on their memory.
You're young. We get it. But that doesn't mean your mind has unlimited storage potential.
As a business owner, you literally can't afford to forget things. You can't afford to not plan things out.
How else do you expect your business to grow if you don't even have a plan for content development and scheduling?
Your planner is your best friend. It should be with you wherever you go. Here's a snapshot of one of my recent planner layouts.
While I prefer to use a bullet journal, which is basically an artsy paper planner, I definitely recognize the benefits of digital planning.
The first obvious advantage to digital planning that stands out to me is the use of photos! It's literally like smashing a scrapbook and planner into one. But that's not it.
Other advantages to keeping a digital planner include:
You can carry it with you wherever (and view it whenever)
Most are multi-platform accessible (phone, iPad, computer, etc…)
No worrying about messy handwriting
Ability to use any font you like
You don't need a color printer to add ✨aesthetic✨ photos from the internet (which can be a real pain for bullet journal users)
You're able to keep your planner tab open throughout the day and add to it as needed
Sometimes you can add hyperlinks
You can rearrange and move around elements freely (without messy eraser marks)
My all-time favorite course on familiarizing yourself with digital bullet journaling: Digital Bullet Journaling on the iPad + FREE assets (papers, images, etc!). It's free for a limited time using that link.
As a newbie to digital planning, your best bet is a guided digital planner.
With pages already made for you to fill in, you won't have to worry about building your planner from the ground up. Plus you'll be able to focus more on getting creative with your planner.
Most digital planners are pretty cheap and of great quality. Including this rose gold-themed boss babe digital planner! This planner was carefully crafted by yours truly.
It contains 81 pages that are absolutely perfect for boss babes, businesswomen, and entrepreneurs. Pages include:
Weekly spreads
Monthly Spreads
Financial Trackers
Goal Trackers
Business pages
Personal pages (water log, fitness tracker, self care, etc.)
And more!
Head on over to How to start a digital planner for boss babes for a 20% off promo code.
You DO have enough time
Pretty much the #1 excuse for anything is "I don't have enough time." But best friend, you do have enough time.
We always make time for the things that are important to us.
You're a student with possibly a part-time job (not including your entrepreneurial endeavors.) You don't work 5 jobs with 8 kids back home waiting to be fed.
If you're willing to either:
Or cut back on recreational things
Then you'd definitely have enough time for your entrepreneur work.
You can go a day, or even a week, without Netflix. If you're eating dinner alone, then you can work on your laptop simultaneously. (Despite the fact that some self-care gurus may beg to differ.)
It's not always about having the time. It's about making the time.
As a student entrepreneur, you have schoolwork and extracurriculars that are digging into your time. Because of this, you're already at a slight disadvantage to other business owners.
But if you realize that any time when you're not doing something essential is a time that you can be working on your entrepreneurial things, you'll get so much more done.
Knowledge is always within your reach (research is your best friend)
In my article on 10 things you NEED to know before becoming a student entrepreneur, I spoke about unavoidable feelings of inadequacy. As a student, you're still learning. Most likely, you're not necessarily an expert at anything.
You haven't even really lived long enough to share knowledge gained by life experiences.
So yes, it's natural for you to somethings feel like a phony. Especially if your business involves points of trying to educate others. "Imposter syndrome" is a very real thing.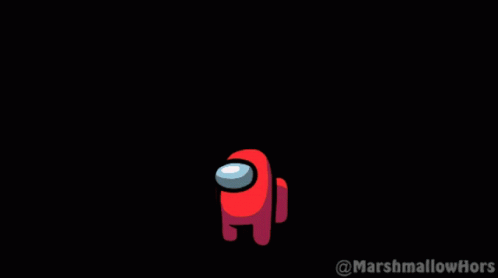 As a business owner, a part of you may feel like you're supposed to be an expert in your niche. But there's no rule book out there that states that.
Entrepreneurs start at all levels of expertise. Everybody starts out with a necessity to gradually learn more about what they're doing.
In the case of student entrepreneurs, you're not even necessarily just learning about how to manage a business. You're also learning about what your business is even about. In a lot of cases anyway.
That being said, research is one of your biggest assets. You have the capacity to learn anything that you want to learn. You don't have to have a degree to have expert knowledge on something.
Just research, research, and research a little more. You'll be unstoppable.
Thanks to the internet, knowledge is readily attainable. You can literally write an entire ebook on your compiled findings.
For some top-tier

reliable

expertise, check out edX's classes for entrepreneurs.
They offer university-led courses in computer programming, data science, business, finance, marketing, and more.
MIT's "Becoming an entrepreneur" (free!) course is a great course for students. And I've heard Babson's Entrepreneurial Mindset and Leadership program is a best-seller.
It's okay to slow down, but don't stop
In the words of my favorite fitness YouTuber, "breathe; don't leave."
There will be times when you'll want to stop running your business. Particularly in the beginning stages. When you're not making any profit, it's natural to want to stop something.
But every serious entrepreneur knows that consistency is key.
You can slow down but you can't stop. If you stop, you'll never know how your business could have grown. You'll likely find yourself with random bouts of regret in the future.
If you need a mental health break, take it. But ideally, you should have your business operations temporarily automated in the background. (I use Tailwind to automate my Instagram and Pinterest posts.)
Your audience won't show up for you if you don't show up for your audience.
As students, it's pretty easy to procrastinate or not even complete assignments. As an entrepreneur, you can't do that.
You have to treat your business like an actual business. You won't have a teacher or parent looking over your shoulder at what you've completed.
You'll need to hold yourself accountable. And you'll need to recognize when you actually need a break and when you're just being lazy.
Here, we see yet another real life account of the tortoise and the hare. Slow and steady wins the race. Don't work 25/8 for the first few months and expert yourself not to burn out. Work a few hours each week and keep at it for the long run.
In most cases, consistency beats speed. You may find yourself in such a rush to get your content out there that you sacrifice quality.
You need to focus on quantity and quality. Don't stop just 'cause things are getting hard. Don't stop 'cause you're finally entering the less "magical" stage of starting a business.
It's okay to slow down, especially once you've got your quantity of offerings up.
Just be patient, work hard, and your business will gradually grow.
Conclusion + Major Takeaways for Student Entrepreneurs
Your mind is a very powerful thing… and now, you know how to hack it.
Here's a recap on the 5 mental changes student entrepreneurs need to make:
Your "me time" doesn't have to be downtime
Your brain isn't a storage unit & your planner is an asset
You DO have enough time
Knowledge is always within your reach (research is your best friend)
It's okay to slow down, but don't stop
Looking for some of the realest entreprenurial advice out there for turning traditional disadvantage (like being a student) into advantage? Then join my email list.
Also, keep up with me on Instagram and Pinterest! Make sure you pin or bookmark this page for later reference.