Reading Time:
5
minutes
Over the past couple of years, consumers have taken a pleasant shift towards supporting POC owned businesses, minority-owned businesses, woman-owned businesses, and WOC-owned businesses.
That being said, saying you're going to #shopPOC is easier said than done. We all know that minority-owned businesses are out there… but we don't all know how to find them.
Fortunately, there are many online directories for brick-and-mortar shops if you look for them. Black-owned directories are particularly popular in states with higher Black populations.
But since I'm assuming my readers come from all over the world, we'll be discussing how to find online businesses. That way you can support POC owned businesses and minority-owned businesses wherever and whenever.
We'll be focusing on two online platforms that are consumer-favorites. Amazon and Etsy.
Amazon
Where to find minority-owned + POC owned businesses on Amazon
One easy way to be mindful of minority owned businesses while shopping is keeping an eye our for Amazon's seller labels.
As the image above indicates, seller credentials, or labels, include:
Minority-owned business
Women-owned business
Economically disadvantaged
Registered small business
On Amazon's normal website for everyday consumers, the only dedicated minority-owned business pages that you'll find are:
Black owned businesses
Women owned businesses
On Amazon's Black-owned page, you can find the products and supplies you need sold by Black-owned businesses. You can easily search for and source from Black-owned businesses in one convenient location.
On Amazon's woman-owned businesses page. you'll finds items by women-owned businesses. This page serves as a one-stop-shop for all things woman-owned on Amazon. All the sellers on this page are certified and you'll spot more than a few inspirational backstories.
Amazon's Supplier Diversity Program is where you'll find all the other POC owned businesses. Or more specifically, minority-owned businesses.
This program connects consumers with Amazon sellers who identify as:
small
minority
woman
veteran
LGBT-owned
Don't be intimidated by the "Amazon Business" domain. This just means that you'll be able to:
Track certified supplier diversity spend across your organization
Simplify reporting on your goals
Keep in mind that your "organization" can be as simple as a blog, online presence, or Etsy shop.
And if you don't own an organization, consider asking your employer:
A. if the company has an Amazon Business account (since it should be accessible to all employees)
B. if you can create an Amazon Business account for the company. There's literally no reason not to have one.
During an Amazon Business Account creation, you'll be ask to enter info that Amazon will use to verify your business. Afterwards you'll be able to support minority owned businesses to your heart's desire.
Etsy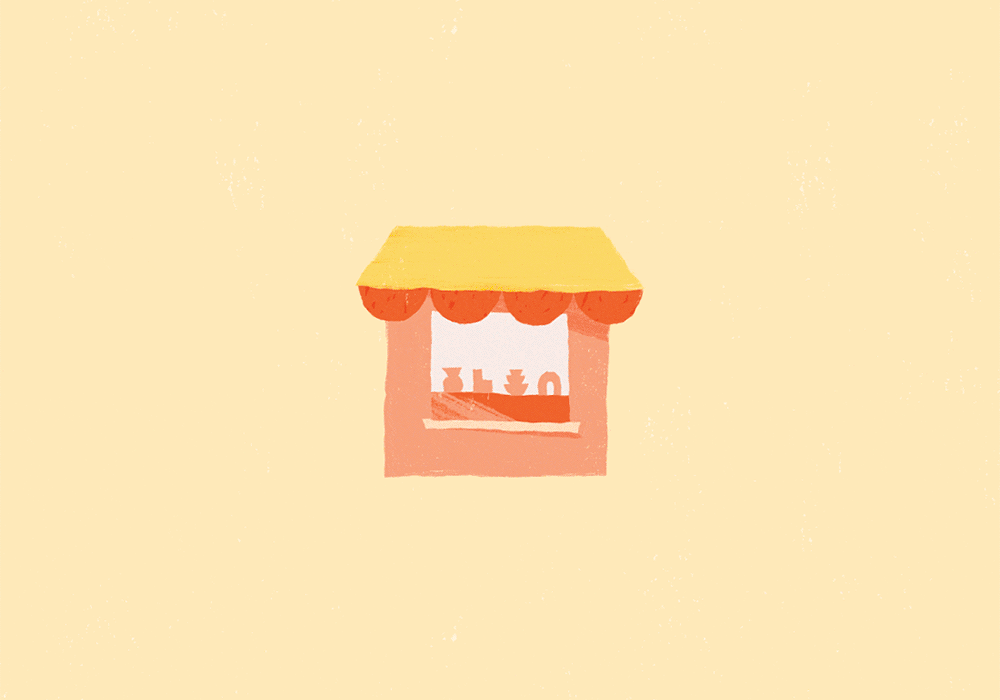 Where to find minority-owned + POC owned businesses on Etsy
If you're somehow not familiar with the powerhouse that is Etsy… it's basically a handmade Amazon. (Not to be confused with Amazon Handmade.)
Everything sold on Etsy is either:
Handmade
Vintage
Or an art supply
Understandably, you'll spot plenty of minority owned and POC owned businesses selling on here. As many as 86% of Etsy sellers are women… so that's one minority box that's fully checked.
Etsy makes it a bit simpler than Amazon to find minority owned businesses.
Etsy has entire pages dedicated to multiple minority groups. All filled with passionate sellers and high-quality shops.
This page is filled with Editors' picks of Black-owned items. So yes, you can look forward to some top-notch finds.
You can even indulge in Black entrepreneurial stories.
The page is categorized by upcoming holidays, fashion picks, everyday supplies, and miscellaneous.
If you're looking for even more incredible Black-owned Etsy shops, no worries. Explore the Black-owned Shop's Favorites page now to show your support for talented people all over the world.
In case I lost you, "Latinx" refers to a person of Latin American origin or descent. It's used as a gender-neutral or nonbinary alternative to Latino or Latina.
This page is also filled with editors' picks, so you're guaranteed to find the find the best of the best by Latin Etsy sellers.
This page isn't set up in categories, but you'll still hear from featured shop owners.
You'll find a little a bit of everything here. And I promise that it's all absolutely gorgeous.
AAPI refers to Asian Americans and Pacific Islanders; an ethnic classification in the United States.
This awe-inspiring page is categorized by:
Editors' picks
Handcrafted gifts
AAPI shops to discover
As well as seven (yes, seven!) seller spotlights where backstories are shared
The items showcased by this group of POC owned businesses are amazing. So definitely check them out.
If you simply search
"Black owned"
"woman owned"
"poc owned"
"Asian owned"
or some other search…
you'll also find lots of minority owned businesses. So cheers to that.
Conclusion
Cultured Simplicity is one of the POC owned businesses we've been talking about. Yes, the website you're reading right now.
My Black owned Etsy shop is Cultured Creations by Cultured Simplicity. You'll find tons of digital creations– particularly for women of color.
Before you go, check out these three things you HAVE to stop doing for an inclusive company culture!
For a regular dose of advice crafted for businesswomen and minorities, join the Cultured Simplicity community. Free planning pages and digital stickers coming your way!
Let's create our successfully woke lives together.
Also, keep up with me on Instagram and Pinterest! Make sure you pin or bookmark this page for later reference.