Reading Time:
12
minutes
Hi beautiful people! You clicked on this article so I'm guessing you're finally choosing to prioritize your health and goals over other stressful everyday tasks. And I just want to say that I'm so proud of you.
You're taking your mental well being into your own hands and looking to further your foreign language skills in the process. It's an honorable goal–truly. Learning a language can be such an antidote for overwhelming stress so I'm hoping you'll really give some of these suggestions a try.
I'd say that making your self care routine double as a learning experience is the best upgrade you can get. I've tried all these methods myself, and find them to be quite unique ways of learning in a way that doesn't actually feel like learning. The best kind of learning!
They feel natural and are super effective at giving you a full digital immersion experience right from your home.
Be sure to connect with me on Pinterest to make sure you never miss out on language learning tips and cultural awareness hacks! Now on to the self care upgrades.
Table of Contents:
Follow a foreign language yoga video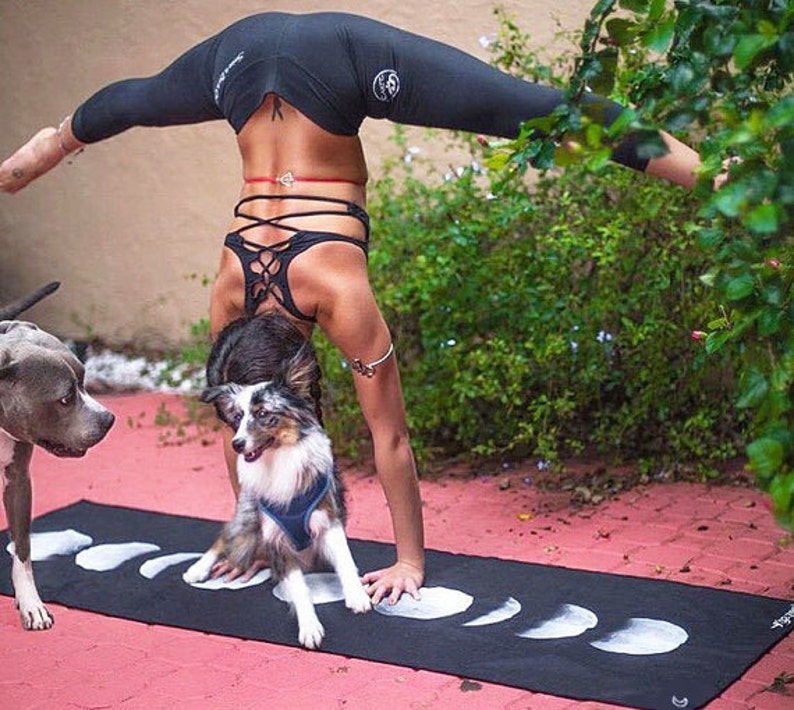 I say yoga, but I think you'd get the same listening practice with any workout video. Yoga in particularly is slower and typically allows you to actually breath enough to listen to the video.
And, at least with latin languages, a good amount of yoga terms )like chataranga) are shared.
With the few Spanish yoga videos I've watched, I've already picked up "inhale," "exhale," "one more time," and a few more vocabulary terms. So at least give it a try.
Most of us include exercise as a regular part of our routines so I think it's the perfect opportunity to squeeze in some foreign language learning as well. Plus some good deep stretches scream self care regardless of who you ask.
If you're looking to get started practicing yoga, check out the yoga mats I currently use and love here! You'll get free shipping and support a fellow Etsy shop owner.
Meditate to foreign music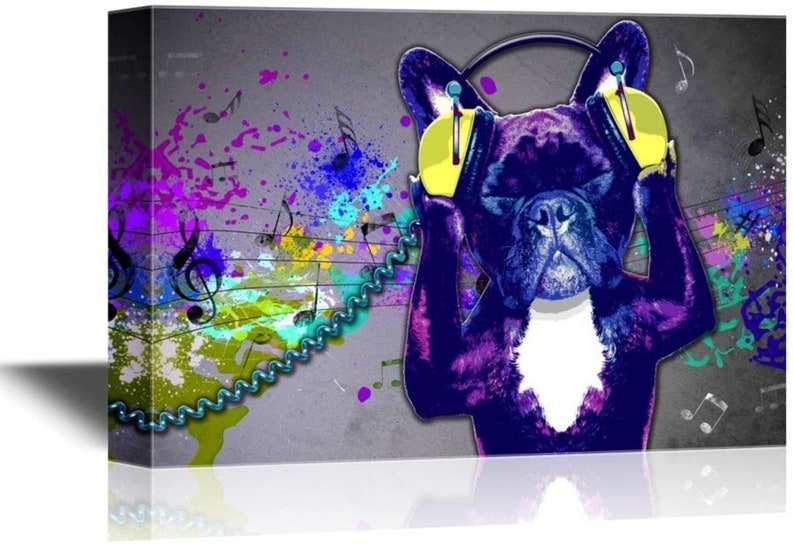 Of course, foreign music in this context would mean songs with actual lyrics. Peaceful, slow songs that match your meditation vibes. Slow songs exist in every language– just search YouTube.
Listening to songs for language learning is pretty popular among aspiring multi-linguists. I think the main issue with the method is that people don't genuinely focus on the lyrics. And I get it, it's easy to get caught up in a good beat.
But meditation forces you to sit down and really listen. Become one with the music right?
If you're newer to the language, I'd suggest you try to find covers of slow English songs. Since meditation won't exactly allow you to sit and stare at the lyrics of the song.
Of course, this is significantly easier in more mainstream entertainment languages but you'd be surprised what you can find on the internet.
Bullet Journal (at least partially) in the language
You can read about exactly how to do this in the Smart way to bullet journal to speed up language learning. Journaling has been a language learning staple for a long time but it's 2020, and bullet journals have taken over.
A lot of students already have bullet journals that they use to plan, track and do about 50 million other things, so why not include language learning? It's pretty simple to get started once you learn some date terms.
If you're a newer learner then just write down weekdays, months, and numbers in the language.
Further down the line, you can write down goals and plans in the language. Once you add some doodles, color, and stickers, it won't even feel like you're "learning."
For some hand-designed journals, stickers, and apparel showcasing multilingual quotes and strong boss babes, check out my shop here!
To convert your bullet journal into a full-blown language journal, check out these posts:
Listen or watch foreign videos while waiting for facial masks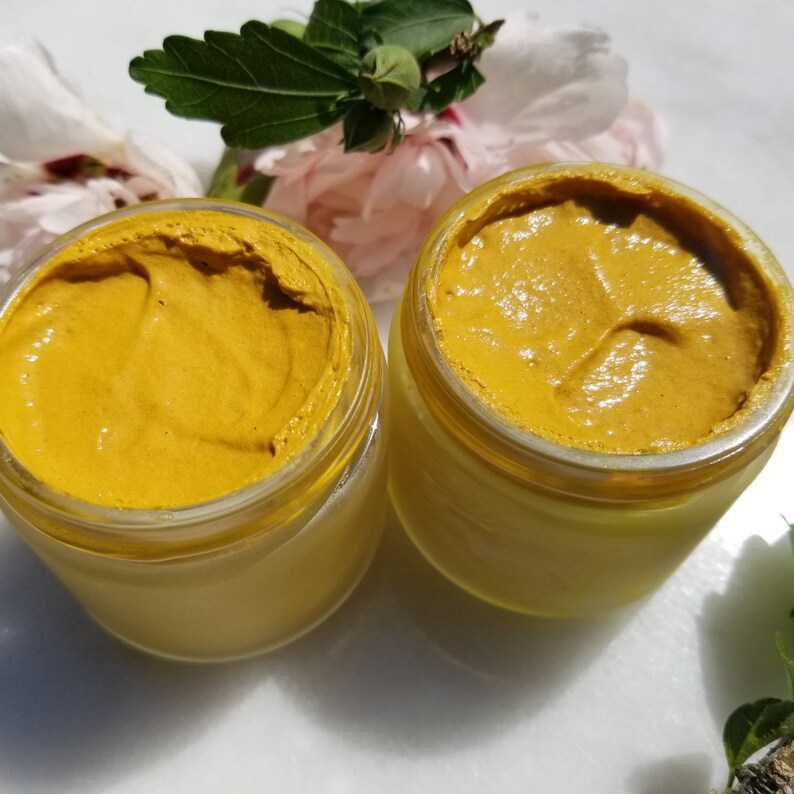 If you're a full self care queen, then chances are you've done your fair share of facial masks. When you have your DIY paste or store-bought mask laying on your face, you know you're forced to be stationary. Typically lay on your back still.
If you go the full sha-bang and grab some cucumbers for your eyes too, then your only past-time is listening to something. So to make those 15 minutes a learning experience, choose a video or 2 before you put the mask on. Play it at a slower speed if possible (you can play it up to 0.25x slower on YouTube!)
But if you're eyes are free, then you can even watch a foreign language video– subtitles and all if needed. When you're learning a language, getting as much input as possible is key.
You can choose to watch educational videos or entertaining videos; just make sure you're not passive listening. Innovative Language offers thousands of videos, from beginner to advanced, in 34 languages.
You'll be able to learn practical, native-level conversation in minutes.
The platform's teachers explain it all, word-by-word, in every lesson.
Videos are free and you'll even be able to find some of their content on YouTube. If you decide to go with entertaining videos, then NetFlix, YouTube, and Amazon Prime Video are all great resources.
Check out the Master guide to Amazon Prime Video for Language Learning to learn how to navigate the platform for different languages.
Listen while you beauty sleep
Now don't leave me just yet. I know "learn a foreign language while you sleep" sounds like some sappy infomercial trying to sell you on a service, but apparently there's some actual truth to it.
According to a 2019 study published in Current Biology, "Implicit Vocabulary Learning during Sleep" enhances your ability to learn new vocabulary. It all comes down to slow-wave peaks that they state "entail windows of opportunity for synaptic potentiation ."
The study's published results are extremely extensive, so I suggest you give them a look yourself. Discover's post summarizes the findings nicely in New Study Says We Can Prime Our Brains to Learn While We Sleep.
So there you have it. And fortunately, there are surprisingly a lot of videos on YouTube made just for learning while you sleep. I mean seriously, just look at the 2nd search result when you search "learn Chinese."
…And when you search "learn Korean ".
…And when you search "learn Vietnamese ".
I think you get my point.
So if other people are doing it, why shouldn't you be also catching your precious ZZZ's and learning a language simultaneously?
And I'm talking any length of sleep. Be it a cat nap, 2-hour nap, 8-hour sleep, or 12-hour slumber, you can still get in some passive listening practice.
Plus, isn't sleep really the best form of self care? I've yet to meet someone with a self care routine that doesn't include it.
Stretch to a foreign language podcast
Language learning podcasts are super popular due to their versatility in topics. You can find a podcast on someone talking about virtually anything.
Since stretching means you'll probably be in positions that obscure your vision, podcasts are the perfect solution. Just listen and get your body moving.
Again, depending on your proficiency in the language, you may want to stick with educational podcasts over 'everyday' ones. Podcasts made specifically for language learners are significantly easier to understand, and oftentimes provide translation.
As a few suggestions to get you started, you can try:
With most of these podcasts being beginner friendly, I'd say you're more than ready for some serious listening practice the next time you stretch.
Go International with Movie Night
If you didn't know this already, "Netflix for Language learning" has become a whole trend. And with good reason. There's nothing more enjoyable than learning a language through films and TV shows that you actually want to watch.
Netflix offers 26 different language audio options but languages available differ by video. So it's a bit of a hit-or-miss if you're not learning a mainstream entertainment language like Spanish.
While I do love myself some Netflix, I totally understand that not everyone is down to buy a subscription.
But since I do know that a lot of people already have Amazon Prime (approx. 150 million), It's also good to know how to use Amazon Prime Video for the language learning tool it is.
With videos offered in 60 languages, you're bound to find something you'd like to watch for your personal movie night. Check out the Master guide to Amazon Prime Video for Language Learning to learn exactly what languages are available, and how to navigate the platform to find them.
Join Prime Video Channels Free Trial here if you don't already have an account!
But if you're looking for some free sources for foreign films, then I've also got a few alternatives:
Get a Self Care app in a foreign language
While I wish I could say this post was sponsored by these amazing apps, it's unfortunately not. But I'll still shout out some useful apps when I see them.
More and more people are trying to go digital when it comes to tracking their health and progress. But did you know that alot of these applications are also available in multiple languages?
Guess companies finally figured out that English speakers are the only people who need self care. And don't worry, you've got choices.
First up, you've got BetterMe: Home Workout & Diet. Apparently they offer tailored workout programs for distinct body zones or full body; nutrition plans to fit a busy schedule with minimal cooking; and useful tips and tricks on how to lose weight, gain muscle, or reach any other fitness goal you have in mind.
But personally, the language lover in me is more excited about the amount of foreign languages offered. English, French, German, Hindi, Italian, Japanese, Korean, Portuguese, Russian, Simplified Chinese, Spanish, Traditional Chinese, and Turkish to be specific.
So it really can't get better than that. But if you're focused on other aspects of self-care, then Lifesum may be more your cup of tea. They offer Personalized Diets and Meal Plans, food and exercise tracking, calorie counter, and healthy recipes, all in one place. (plus in 11 languages.)
English, Danish, Dutch, French, German, Italian, Norwegian Bokmål, Portuguese, Russian, Spanish, and Swedish. Clearly each app is going to offer different languages so just make sure you check before installing.
As a last mental self care app that's also popular among consumers, you can try out Headspace: Meditation & Sleep. You're able to choose from hundreds of guided meditations on everything from managing stress and anxiety to sleep, productivity, exercise, and physical health — including short SOS meditations for when you're on the go.
But it's only available in a few languages: English, French, German, Portuguese, and Spanish. So if you're learning one of those languages, let's just say you've got your pick of the litter.
Listen to an Audiobook on Spa night
There's nothing I love more than giving myself a pedicure on a peaceful Friday night. Light up the candles, grab my beauty products, and spoil myself with some self pampering. You know how it is.
To keep those feet baby soft you've got to keep up a regular personal spa routine. And since you're going to spending about an hour on that anyway, why not add a foreign language to the mix?
Reading has always been a popular tool for mental self care, and with audiobook services like Audible popping up everywhere; the old "I don't have time excuse" isn't really making the cut anymore.
Listening to foreign language audiobooks is even more effective if you're somehow able to find a English book you've read that's been translated into the language. The book would most likely need to be popular, and you'll probably only find its translations into popular languages like Spanish. But if you already know the plot, then picking up on vocabulary should be relatively easy.
The Hunger Games, for example, has been fully translated into Spanish and you can even read it (and other novels) for free with an Amazon Kindle Unlimited Plan. Now it is harder to find audiobooks also available in the language but they do exist.
Like the "Fault in our Stars"– again translated into Spanish.
Or "Paper Towns," also offered in Spanish. Just as a few suggestions for Spanish learners out there.
Notice that these audiobooks are all free with Audible's free trial. With ultra popular books, like Harry Potter, you'll even find them translated into multiple languages. Like this French (audiobook included!) version.
This Italian version of Harry Potter.
This Japanese version of Harry Potter.
This German Version.
And a few other languages… so I think I've proved my point. Foreign language audio books are not nearly as hard to access as one may think.
Paint Images of words you know
Paint, draw, sketch, doodle– whatever your artistic outlet is. I can think of few things more relaxing than grabbing some watercolors, a sheet of paper, and creating to your heart's content.
By "words you know," I mean adjectives and nouns primarily. I think it could be fun to write a list of all the nouns and adjectives you somehow want to include in your image. Like "tall," "tree," "fire," "bright," "night," etc.
You can even take some inspiration from the internet, like Pinterest for example. If you can figure out how to incorporate in some word art too, then that'd be amazing. Throw some calligraphy on top of your illustration and you'll have a masterpiece on your hands.
And hey, your art may even be unique enough to sell– even more so by appealing to speakers to the language of the words you've included. Or you can paint/draw illustrations regularly and hang them up around your room or home for constant reminders of the words. Memory retention at it's finest.
You could even draw a person based off of adjectives like "slim," "brown," "wavy hair," "angry," "student," whatever. Just get creative. There are literally no restrictions here.
Here are some paintbrushes to get you started!
Before you head out
I really hope you're feeling a bit more at ease after reading these tips. We're currently living in a very stressful situation world-wide and it's so important that you make sure to take care of your mental health. It's more important now than ever to really prioritize self care over other responsibilities.
With any extra time you may have, learning a foreign language is a great way to distract your mind from other worries. It's a productive skill that'll help you for the rest of your life. You open yourself up to new experiences, mindsets, ideas, and aspirations– so you'd be hard-pressed to find something better to learn.
If you're really looking to take control over your language learning experience, be sure to get your 51-page language learning printables bundle. Including a nice mix of planner pages, tracker pages, vocabulary pages, grammar pages, guided study pages, and more!
Each purchase means the world to me and allows me to continue sharing regular content with you, so thanks love! Priced at just 1 hour of minimum wage ($7.25) for a lifetime of learning.
But learning alone at your house doesn't mean you can't also communicate with fluent speakers who are eager to help you. No one want to learn an entire language by their self.
For truly reliable, high-quality speaking resources, I can honestly only recommend 2:
If you're feeling the inspirational vibes I'm sending your way to further study another language, then make sure to sign up for your free language learning mini toolbox.
Equipped with a 4-week checklist, 100 fun learning ideas, the keys to a "naturally simple" approach, and a rapid acquisition 2-week plan. All right to your inbox.
Email Address *
Stay positive my self care queen! And I look forward to seeing you again real soon.